Hi there! Thanks for coming to this page. As you most likely have gathered, I'm Neil and I'm an independent photographer. I'm based in Lisbon Portugal and have worked since 2015 as a full-time location photographer. It's important to me that you find out more about me and understand whether we're going to be a good fit working together. I'd be delighted to hear back from you even if you decide not to book me, just let me know what you thought would be great to hear!
Background
Having grown up in Spain and the UK, exposed to different cultures and languages from my mother and father's backgrounds. I grew up as the creative one in the family, when I wasn't drawing, I most likely was found making things with my lego collection, and later fixing things or taking them apart.
Photography came to me at a relatively young age, my first SLR was a Zenit 122 when I was 12-year old and I kept that for 20 or so years before letting it go on eBay (I still regret that). At secondary (mid) school, I took photography in the evenings and was developing film and prints in my spare time, and never was I without a spare Ilford cassette in my possession.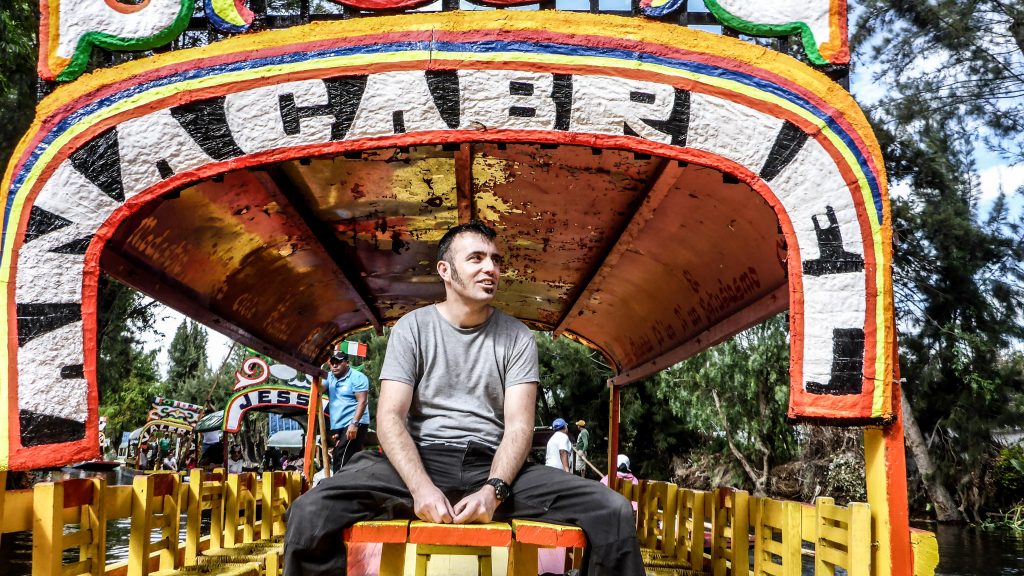 In earnest, I started my professional career as a photographer while living in Mexico, it was by no means my intention, however, a mixture of great experiences with clients, models and having a creativity flow state, made me realize that the years I had spent at a desk working on CAD drawings as an architectural technician, was maybe not the best fit for me.
Currently
I've now been working since 2015 as a self-employed full-time photographer having worked in over 6 countries in Europe, and in North and Central America experiencing things I never would have imagined I could have done. I love my job!
As you can imagine, I like to lean into my strengths of being a bi-lingual photographer understanding and respecting cultural differences in my clients. While I now live in Portugal and am learning the language, I like to think that my experiences elsewhere in the world have made me a good fit for my clients understanding different ways to express ourselves. The reward of making someone feel comfortable and capturing that moment is immediately paid off when I can see it in someone's face that I made them feel good about themselves.
As a teacher, I've been dispatched to various parts of Europe to train students in techniques of photography for corporate clients and worked both as a trainer, facilitator and mentor for students of mixed disciplines and levels of experience. It is in teaching that I take a great level of fulfilment and would like to further this teaching element moving forward.
Ambitions
So this may be my poison chalice but I like to share my goals with my clients so you don't imagine that I'm staying put in my experience and my ambitions. After working several years in still photography, my goal is to lean into something that means a lot to me, and that is filmmaking, I am planning for 2022 to make that migration.
But wait
It doesn't stop there, my ultimate goal, for now, is to move into nature documentary filmmaking, while my goal is not to be filming a blue-chip nature series in the next 2 years, I am intending to progress my career into documentary filmmaking and help communicate issues to do with the habitats we live in and document life in the present.