So for the past few months, I've been sitting with an expensive piece of equipment on the shelf unable to use it. That's my DJI Mavic 2 Pro, and the reason being is that I didn't have the necessary permissions/licenses/paperwork required to fly it commercially. After much consideration, speculation and further deliberation, I finally decided to go for it.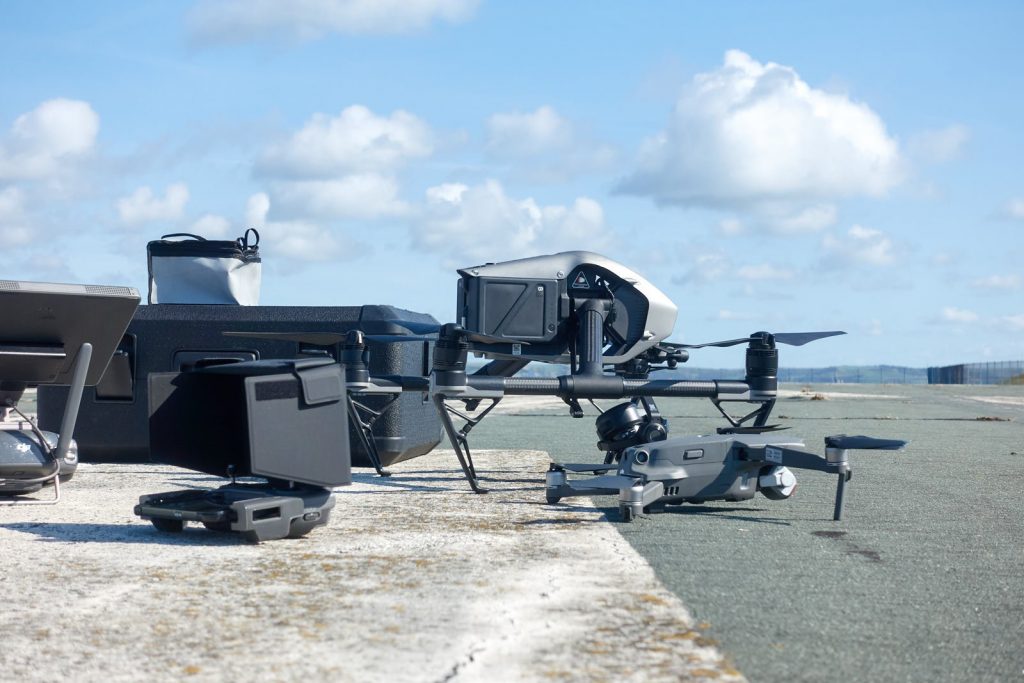 I contacted Justin at Osprey Drone Training in July to get trained and we booked for this past week to do the course. I had been to Weymouth many years before and I was keen to return to the Dorset coastline to also do some landscape photography.
In the UK the necessary paperwork required to fly a drone for professional use is Permission for Commercial Operations (PfCO) this while it isn't a license per se, it is, however a permit to fly commercially and therein fly areas of congestion which otherwise would not be legally permitted.
The course is a three day intensive and mostly training on law and legislation which is where most pilots would get unstuck if not well informed. Frankly, well worth taking the course to learn about.
The benefits of training with Osprey Drone Training, aside from the great nearby landscapes on the Dorset coast, is that the training is taken place in an ex-MOD helicopter & Sea Rescue port, which is now used for training helicopter crews in using the SeaKing helicopter. I had the pleasure of getting on board one of these helicopters and observe a Sea Cat refuel between modules of the course.
Examinations
Frankly, the course is very condensed and there were things that were at the limit of my understanding or memory and made me worried I'd fail, however, with good guidance and patience I was able to pass both the theory and practical exams. I received my recommendation for the PfCO by Osprey Drone Training, it was a happy time for me!
One Week Later…
One week after submitting my application for the permission for commercial operations I was delighted to receive it from the CAA. I now am able to practice professional aerial photography in the UK.